Truman's in the house (7.27.07)...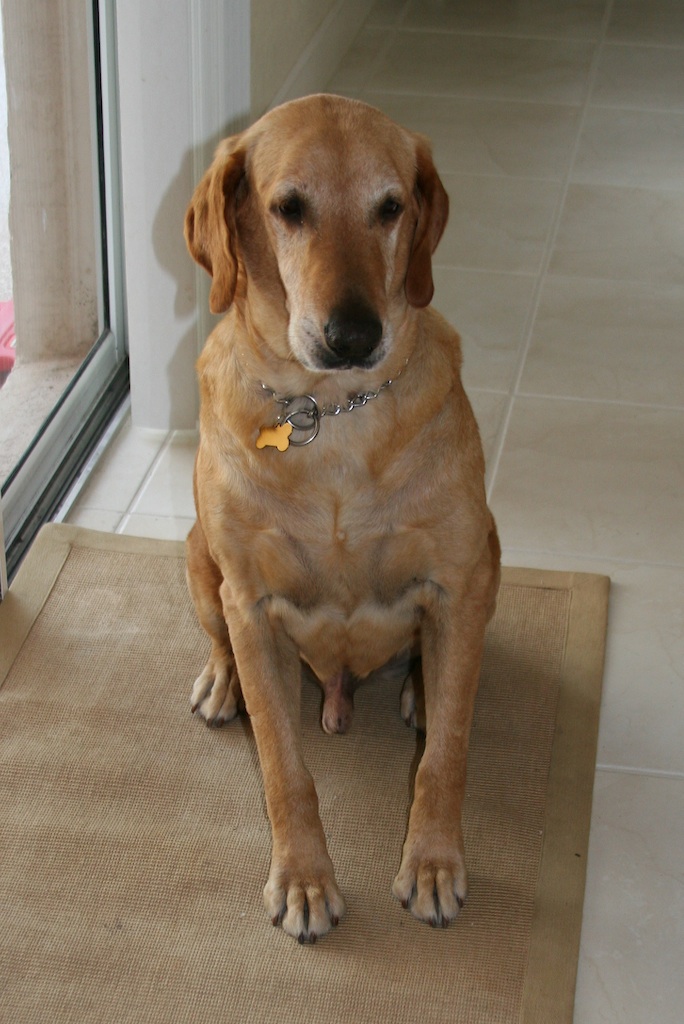 We adopted another pup over this last week. His name is Truman and he's a 5 year old Lab. Wonderful dog. As you can see he's worked his way into the family already and seems to be pretty comfortable here.
Shark sighting at Hutchinson Island (7.7.07)...
My Mother is in town from the UK and we took a trip to Hutchinson Island, FL. Spent some time on the beach, enjoyed the sun and surf and Grandma enjoyed the Grandchildren. There were a couple o people fishing close to us and they pulled out a small Hammerhead Shark. It was a fun day.
Fisheating creek and no fish to eat (2.26.2006)...
I took my son on our first camping trip this weekend. We went with a friend of mine, Markus and his children, and did everything we were supposed to do. We Fished (we caught 4), Canoed, Swam in the lake (for 5 minutes because it was cold), made "smores", went to an Alligator park (Mackie and Hans both held a baby alligator) and during the evening on Saturday I got one of my telescopes out. But you can read more about that on the Astronomy page.
The campsite at Fisheating Creek is pretty cool, it just happened that we picked one of their busiest weekends apparently. Two other events were going on in the area, the "Swamp Cabbage" festival and some "Mudding" event, both close by the campsite. As you can imagine, those events attracted a certain kind of camper.
Either way, it was a very cool weekend and we had a lot of fun.
Here is Mackie holding his Alligator.
New Toys (1.21.2006)...
So we took a couple of weeks off over Christmas, it was cool, everyone had a lot of fun. We went to Mexico and survived. Apparently, it only took the Mexican Army 2 days to clear up after the hurricane that went through last year and in fact, the power was restored after only 6 hours. Hmmmm...FPL perhaps you should take note, although, I wouldn't expect much help from the Army, most of them are down in Iraq right now.
I got a new toy, a Meade ETX-125 Telescope and various bits and pieces that go with it. It's a really neat "Goto" telescope, which means it has a little hand controller that you key the name of the item that you want to look at and it puts it in the eyepiece for you automagically.
We went to VoiceRites holiday party last week, it was pretty cool, a yacht that sailed up and down the intracoastal waterway in Fort Lauderdale past the homes of the rich and famous. It had an open bar too.
Michael has just turned 5 years old on the 19th, (Happy Birthday Mackie!) which means he goes to kindergarten later on this year.
Cool video (12.16.2005)...
These two video's came to my notice the other day, the first shows demonstrates admirably how we should NOT to take off in a cessna (look carefully at the location!), the second shows what we would all like to do if we were to get behind the controls of a 747.
I also found this...
Merry Christmas!
In other news (12.9.2005)...
I got the new camera for the garage...you can see the new improved image at Airplane Cam which is pretty cool. The image is now a 640x480 picture rather than the little teeny weeny picture that was there before.
Christmas is upon us and we took our own Christmas Card picture this year. You can see the result below. It came out pretty well...if you get one of these cards, you know that we like you...if not well, Merry Christmas anyway.
We are heading away on vacation shortly to Cancun, Mexico and staying at a resort called the The Grand Mayan. The resort say that thing are in great shape, although I would imagine that the town is still pretty beaten up after sitting underneath Hurricane Wilma for 36 hours. I plan to take a ride out to the Mayan ruins and see if I can get some good photos there.
I played golf yesterday with a some of the folks from work. My game was truly awful, so much so that everyone else looked good. We played at the Miccosuki Tribes' country club, it was very nice. Also I won a couple of prizes in the raffle, a Golf Lesson at the Biltmore in Coral Gables and some vouchers at a storage place in Miami.
Cool Picture (12.3.2005)...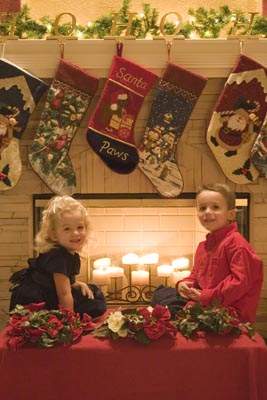 "Coombs Christmas 2005!"
The Airplane latest (12/10/2005)...
Life continues in the build process. I decided to use the Vans Design pitot tube instead of the heated version that I got from ebay. It's not pretty, but it is very light and easy to install. I even found a better spot on the wing for installation that does not involve drilling holes in the wing spar (which would be bad) and will keep the pipes away from any control rods.
I am looking for volunteers to help me skin some wings, Bob has been busy and not been able to spend any time and Nich "Of course I would help but..." is heading for the UK and moving offices. I will find someone who can help...
You can see another site here which details the efforts of many homebuilders, called or as always, you can read my PDF copy of the builders log here.